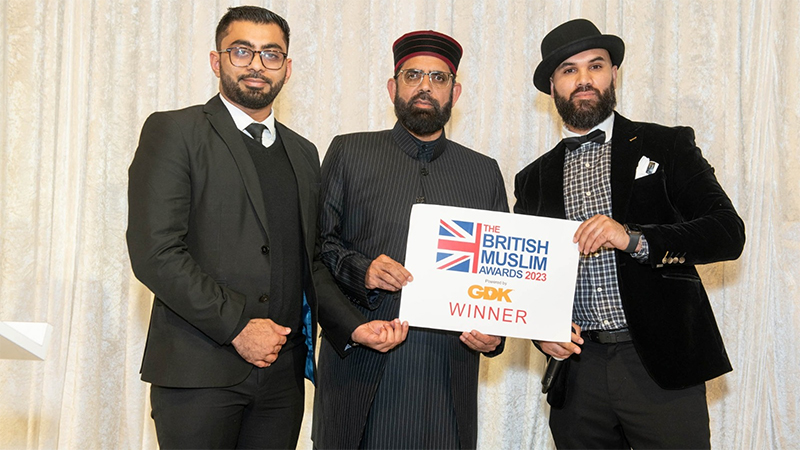 Madinat al Zahra named Mosque of the Year at British Muslim Awards
Great Horton-based Madinat al Zahra, which has been operating in Bradford for over 20 years, received the gong at The British Muslim Awards 2023 in Manchester.
The ceremony is an annual event that celebrates the achievements and contributions of Muslims in various fields, from business and academia to arts and community service.
In its 10th year, Madinat al Zahra came through a tough field of nine other nominees to win the award on Friday, April 28 at The Marquee BMHC.
Speaking to the Telegraph & Argus, the head of administration at the mosque, Huzaifa al-Yamani said: "It is a huge achievement considering how many other mosques were in the running for the award.
"There were about 400 people there from all across the UK within various sectors. They had a wide range of categories celebrating the achievements of British Muslims.
"Sometimes you do not hear what other people are doing so it was nice to celebrate the achievements of British Muslims in the UK and what they have done for their communities.
"To be nominated in one of the main categories was a huge thing.
"Winning this award is based on the work we have been doing in the community and with the young people."
Currently, the mosque is awaiting the completion of a huge project resulting in a building on Bartle Lane.
The new building will include a large Masjid with an educational complex, a community centre, a multi-purpose hall for sports and weddings as well as retail units with a cafe and full-time boarding facilities.
Mr al-Yamani added: "Our project, the mosque school complex that is being built, is looking at the future generations and how mosques need to be in the next 10-20 years time.
"We work with young and elderly people and provide female empowerment. All this has played a huge part in us winning this award.
"It is a huge thing for the community. We enjoy promoting Bradford as much as possible.
"A lot of people say there are so many mosques in Bradford, why another one? This is not just your typical mosque where people come to pray, it is about the facilities.
"We are trying to stand out by promoting education, exclusivity, and an open space for everyone. This is how mosques should be for the next generation."