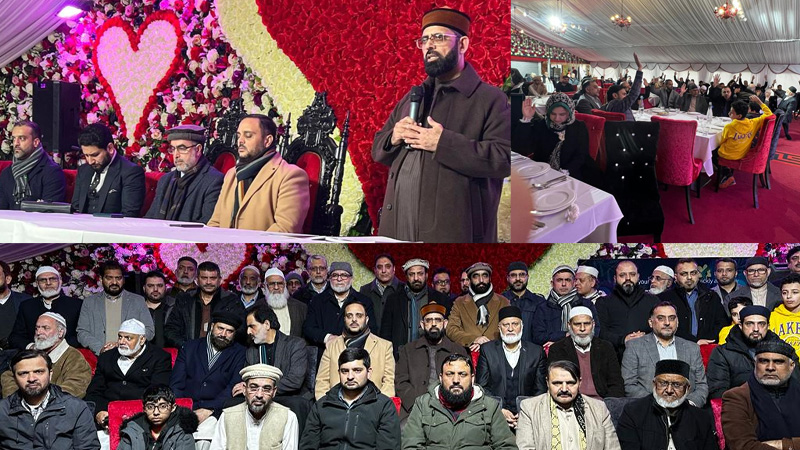 Madinat al-Zahra holds annual donors' summit
On 26th of February 2023, Madinat al Zahra held its annual donor's summit at Jinnah Restaurant in Bradford. The meeting was attended by Madinat al Zahra's board of donors from around the U.K. who were given a briefing by Allama Afzal Saeedi, Director, Madinat al Zahra, at the construction site on Bartle Lane, where the participants also witnessed the work in progress.
Following the on-site briefing, the attendees congregated at Jinnah restaurant for the formal meeting.
The proceedings of the meeting got underway with the recitation of the Holy Qur'an by Syed Ali Abbas Bukhari (President MQI U.K.) followed by the recital of Qasida Burdah.
Shortly thereafter sister Ifra Kauser (Secretary-General, Madinat al Zahra) delivered a presentation, which highlighted glimpses of the journey of the project, the achievements, current progress and financial goals.
To conclude, Allama Afzal Saeedi delivered a motivating message on the vision of Shaykh-ul-Islam Dr Muhammad Tahir-ul-Qadri with regards to the Madinat al Zahra project and the resources required to meet the costs of ongoing and future construction. On this occasion he appreciated all the key donors and members and asked them to pray for the success of the project.
The summit was attended by senior MQI executive members including Syed Ali Abbas Bukhari (President MQI U.K.), Moazzam Raza (General Secretary MQI U.K.) and Seerat Ali Khan (Trustee MQI U.K.) as well as representative from MQI U.K. branches.