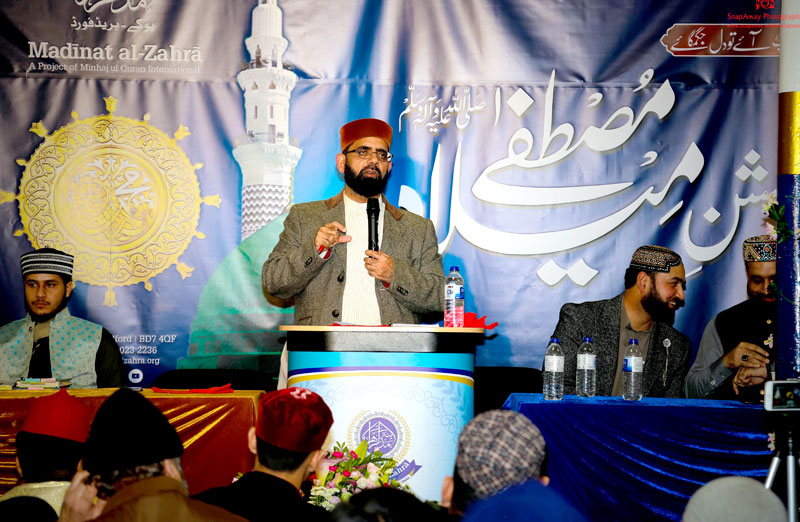 Grand Mawlid-un-Nabi [PBUH] celebration held at Madinat Al Zahra
On Saturday 9th November 2019, Madinat Al Zahra held its international grand Mawlid-un-Nabi (SAW) Conference, which was attended by hundreds of men and women.
The event commenced with recitation from students of Madinat al Zahra and local Nasheed reciters followed by an exciting line up of international Qur'an and nasheed reciters.
Qari Karamat Ali Naeemi from Pakistan gripped the audience with his heart-touching recitation from the divine verses of the Holy Qur'an.
Shaykh Hussain Sajid ul Hashmi delivered a very emotional talk in Urdu based on a human's spiritual connection with the Holy Prophet (PBUH). His talk was a moment for all the participants to engage in self-reformation and self-reflection with many eyes in the audience moved to tears.
Thereafter, Shaykh Abu Adam Ahmad Al-Shirazi took to the stage to engage the English-speaking brothers and sisters on the blessed occasion. He gave various examples from the Prophetic traditions and the audience were enlightened with some eloquent poetry.
Prior to the final segment of the event, Shaykh Muhammad Afzal Saeedi gave the audience an insight into Madinat al Zahra, a flagship project of MQI. He asked the participants to support the project for which constructional groundwork is to commence in the coming year.
In the final segment, the guest nasheed artists took to the stage to praise the Holy Prophet (PBUH) each in their own styles. Amongst them was Saqlain Rasheed, Qari Ahmad Raza jamati, Shahbaz Qamar Fareedi and Qari Shahid Mahmood.
The event concluded in the early hours of the morning but there remained a full audience to capacity throughout the event which was covered live via Minhaj TV and the Madinat al Zahra Facebook page.
Report by Ifra Kauser