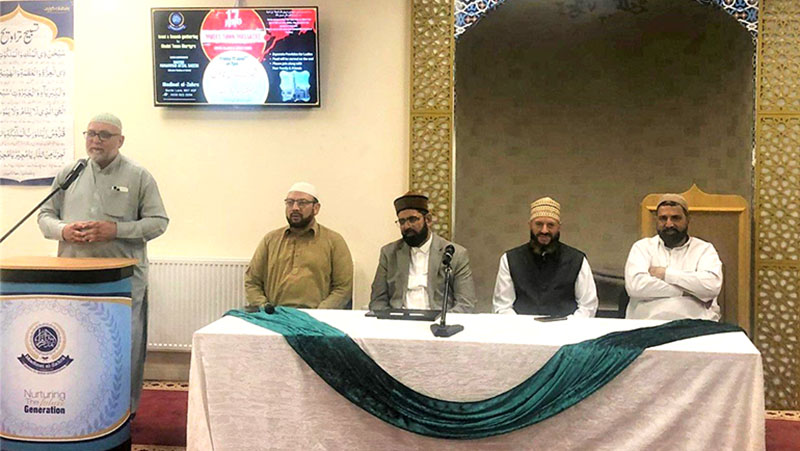 Bradford: Prayer ceremony held for martyrs of Model Town
A Dua ceremony was held for the martyrs of Model Town tragedy in Madinat Al-Zahra, Bradford, under the banner of MQI UK. A large number of people including religious scholars, community members, workers and associates of MQI attended the ceremony.
Allama Muhammad Afzal Saeedi, Director Madinat Al-Zahra, presided over the ceremony, whereas renowned scholar Allama Muhammad Sultan Mash'hadi, and social activist Muhammad Arshad Khathana were the special guests on the occasion.
MQI leaders, in their speeches, paid rich tributes to the sacrifices of the martyrs. They said that the lack of justice to the families of the martyrs has raised question marks on the performance of the institutions responsible for dispensing justice.
The speakers appreciated the dynamic leadership and wisdom of Shaykh-ul-Islam Dr Muhammad Tahir-ul-Qadri and described it as role model for other political and religious parties.
The proceedings of the event got underway with the recitation of the Holy Quran. Muhammad Naeem Raza conducted the proceedings of the ceremony. Hafiz Muhammad Tahir, Muhammad Ahmad Saeedi, Hafiz Dr Muhammad Saddique, Muhammad Atif Riaz, and Muhammad Ijaz Qadri had the honour to recite the Naat.
A special Dua was made for the departed souls of martyrs of Model Town and the provision of justice.